Description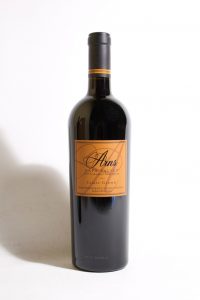 Good news! This Vintage is almost perfect following along the lines of 2012 and 2013. The relatively shortness of crop (on going drought) can be seen in its concentration. This wine has depth, finesse, harmony, and the potential to last. Shortness of crop also means low production numbers so you will want to get yours before we run out!The flavor of this vintage is dominated by two special blocks in our ten-acre vineyard, the Eloise (named after John's 99-year-old mother) and the Meadow, which is in a higher elevation north on the property. Eloise's block is very opulent and the Meadow is very flamboyant. In this wine you will find the sexy, opulence of Eloise coupled with the flamboyance of the Meadow. A wine that is incredibly rich yet never heavy. Good breeding in the vineyards with refinement in the cellar points to an indefinable something extra about this wine. It can be enjoyed young and is very long lived, a nice reward.
This is a rich dinner wine with a grand future. Richly complex in aroma, sweet cherries, red currant jelly, dried fruits, violets, cedar, vanilla toffee, sweet pipe tobacco, baking spices and hints of laurel, dried roses coming forth in a stylish perfume. So how many bottles would make it onto your ultimate wine wish list? It is good to figure it out, just in case Bacchus were to show up and ask!
Winemaker: Sandi Belcher
Vineyard: Arns Estate Grown
Appellation: Napa Valley, CA
Varietal: 100% Estate Grown Cabernet Sauvignon Old Vines
Barrel Aging: 2+ Years/100% New French Oak
Production: 350 cases 750ml. – l.5L Bottles Limited
Age: 18 – 20 Years – 58 Degree Storage
Alcohol: 14.8% By Vol.