Description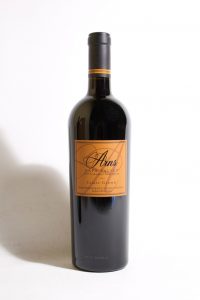 The ARNS 2016 Estate Grown Cabernet is a harmonious reflection of the soils and climate that sums up the beauty of this Viticultural site. Our Red Aiken loam is a part of a diversity of soil types originating from prehistoric seabed's, underground volcanoes, and movements of ancient glaciers going back millions of years. Although the heart of the Napa Valley is only 18 miles long and a few miles wide with west east elevations of 2200′, these soil remains tells the history and story of how and why our grapes are so unique. You will never see this grape growing situation duplicated.
Our first harvest date was 9/24/2016 ending 10/20/2016. Pre July heavy and intense heat spikes accelerated our ripening pattern. Touched by an unexpected cool down in mid-August the grapes slowed to a pleasant strut to ripeness. Today, four years later, this exquisite vintage is very aromatically evolving with purity and precision in the fruit we saw on the vines. A great promise of longevity with an elegant profile of ARNS chocolate, briar, fresh mint, dried spices and a tinge of black cherries.
Winemaker: Sandi Belcher
Vineyard: Arns Estate Grown
Appellation: Napa Valley, CA
Varietal: 100% Old Vine Cabernet
Barrel Aging: 2+ Years in French Oak (5 different coopers)
Production: 200 cases 750ml. – l.5L Bottles Limited (Inquire)
Alcohol: 14.8% By Vol.