Description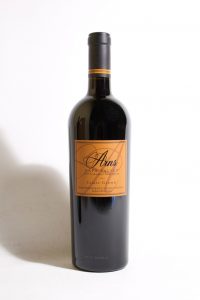 The ARNS 2015 Estate Grown Cabernet is fresh and very complex, a beautiful reflection of its warm, very low-yielding vintage due to on-going drought conditions. It is amazingly well balanced displaying elegant and lush tannins with intense concentrated fruit and aroma's.
The growing season was like reading a chapter in your latest harrowing novel – a rollercoaster of twists, turns and plunges with its intense set of distinct challenges. Premature arrival of bud break came in February (very early) with tropic-like humidity in March, a cold snap during bloom in May and yields down by 50% due to shatter (low fruit set). Picking came short and sweet September 12, 2015 ending September 20, 2015, a historical short time to harvest. We were delighted to cross the finish line to another successful vintage. Showing refinement and concentration of varietal character we were apprised of a well-bred wine in the cellar. Aged in 90 – 100% new French Oak for two plus years which was a great enhance of quality fruit giving a pop of freshness without overloading the deep-down core of the fruit. It is real science with a paint brush stroke of art.
Winemakers Notes: a lovely, elegant Cabernet displaying all the intensity of ARNS. The shortness of crop has concentrated the flavors of dark chocolate, mint, blackberries, red cherries, anise, with layers of dried spices that grows in our forest surrounding this vineyard site. Age 20+ Years.
Winemaker: Sandi Belcher
Vineyard: ARNS Estate
Appellation: Napa Valley, CA
Varietal: 100% Old Vine Cabernet
Barrel Aging: 2+ Years in French Oak (5 different Coopers)
Production: 300 Cases 750ml. Bottles – 1.5L Bottles Limited
Alcohol: 14.5% by Vol.