Description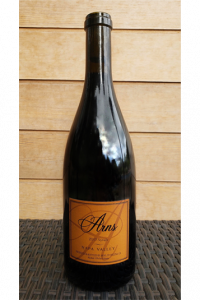 ARNS SYRAH was born in 2004. It was a great surprise to be able to craft such a beautiful wine from Pritchard Hill, Napa Valley. We have enjoyed many spicy vintages from this time forward.
The 2013 ARNS SYRAH is in the same vein as our previous vintages. Enhanced by four years of two year old French Oak barrels, we have watched this wine evolve into the classic we have witnessed in the past. Captivating on the palate are flavors of gooseberries, red plum, wild black cherries touched by black pepper, beef and violets. A handsome wine with moderate aging potential.
Winemaker: Sandi Belcher
Appellation: Pritchard Hill, Napa Valley
Varietal: 100% Syrah
Barrel Aging: 4 Years in French Oak
Production: 200 Cases 750ml only.
Age: 6 – 8 years
Alcohol: 14.8% by Vol.
Sold Out