Description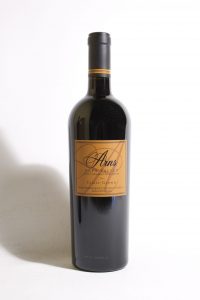 ARNS Cabernets have a unique ability to mix elegance and power, a combination that will never go out of style. We are very attentive and listen to what our grapes are trying to say. Each cluster is an important part of the whole. Organic farming has greatly improved the quality of our vineyards and it shows in our aging barrels.
This vintage demonstrates how we can achieve our goals through thoughtful farming practices and common sense approach. 2013 was a remarkable growing season with a nice warm summer and balanced ripening. The grapes came in with eye popping black color and the fermentations moved along smoothly. The wines reflected the beauty of the season and we were impressed with the developing flavors as we approached bottling. In the glass the power and energy of Arns is evident as are the classic flavors of chocolate, cherries, and anise. Layers of spices open up in the glass. This is an old-school Napa Cabernet that is balanced and drinkable now but will age and improve for the next 20 years +.
Winemaker: Sandi Belcher
Vineyard: Arns Estate Grown
Appellation: Napa Valley, CA
Varietal: 100% Cabernet Sauvignon Old Vines
Barrel Aging: 2 Years/90% New French Oak
Production: 300 cases 750ml. – l.5L bottles limited
Age: 18 – 20 Years
Alcohol: 14.8% By Vol.