Description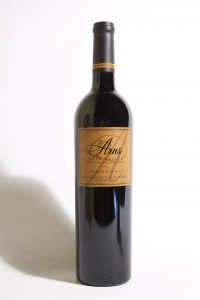 2011 Vintage celebrates 19 years of continuous winemaking here at ARNS. It was a challenging year, as many years are, but this was in particular because of the unusual cool growing season. It was a year to be out in the vineyards from the beginning doing the hard tasks of farming, from January pruning through harvest in the fall. This was a year when our rocky hillside vineyard naturally rose to the top showing off its fine quality and down the road in the cellar, offered great rewards for our hard work.
The year began with good winter rains breaking the trend of the previous three dry years. A prevailing cool and wet spring delayed flowering of the vines. This caused mildew concerns all over the state. The year persisted with record cool in the midst of summer. This unique situation was a red flag. We spent several months trimming clusters to capture that perfect balance we were looking for. As the grapes matured it was amazing how a slow ripening pattern brought on elevated, but nice, acidity, dense ruby color, and higher than usual tannins. Watching in the cellar we could see the wine take on weight and complexity. This was a pleasant surprise and a learning experience. This experience has enlightened our minds about how quality fruit ripens.
A very elegant wine with bright, deep purple color, fleshy in the mouth with a daunting full finish. There is a distinct nose of dried rose petals which is reminiscent of the early 1990's vintages, including the moderate alcohol and all the "stuffings."
Winemaker: Sandi Belcher
Vineyard: Arns Estate Grown
Appellation: Napa Valley, CA USA
Varietal: 100% Cabernet Sauvignon Old Vines
Barrel Aging: 2 Years/80% New French Oak
Production: 300 cases 750ml. – 1.5L bottle inquire
Age: 15+ Years
Alcohol: 14.0% By Vol.
Sold Out